Certification can open doors for your business. The Federal Government offers opportunities that include set-aside contracts for small and minority-owned businesses. To compete for government contracts as designated, you must first be certified. This process is an investment in your future.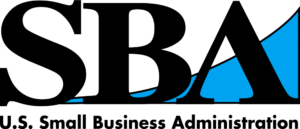 This blog is a result of the research I completed for a client on the certification process. I decided to share what I found with you as an educational overview. I am not an SBA advisor. Please get professional help to complete the certification process. I have included links to the website sources I used for your convenience and to give credit where credit is due.
You can get help through an approved third-party contractor or you can certify yourself through the SBA – Small Business Administration. They too will help you.
The federal government's goal is to award at least five percent of all federal contracting dollars to small disadvantaged businesses each year.
Source: https://www.sba.gov/federal-contracting/contracting-assistance-programs/8a-business-development-program#section-header-2

Benefits of disadvantaged businesses certification
Sole Source – Instead of having to request bids from three different businesses, millions of projects each year can be awarded to a certified, disadvantaged business. If you can complete the project at the standard or at a higher standard required for the job, you could be awarded the contract as a "sole source." In this case the governing agency can award the contract in less time than normal. The government wants these certified suppliers – it makes their jobs easier. Be sure to promote your certified status.
Evaluation Preference – Small and minority owned businesses receive preference in open bid contracts. If the quality of work is there and the proposal aligns with other bidders, the work is to go to the certified small/minority business. That five-percent award goal reaches across to all agencies. Contracting offices want to achieve that goal because it is part of their performance rating.
Subcontracting – You can subcontract out the job that was awarded to you to ensure you have the skill sets to meet the contract requirements. I recommend you have a working relationship with your subcontractors well before you answer any federal request for bid. As project manager, you will be the responsible party. Future business will rely upon all work completed being of the quality you promised. Reputation is everything.
Direct contracting – Larger government contractors can count subcontractors' disadvantaged business certification as part of their Equal Employment Opportunity (EEO) obligation to their Federal Government contracting program. Again, be sure to let people know of your certifications.
Overview of certification programs
I found a great overview article on business certifications by MBO Partners published in May of 2017. I recommend you take a few minutes to read it at https://www.mbopartners.com/blog/five-small-business-certifications-to-consider, Five Small Business Certifications to Consider. You'll find short descriptions on:
Women Owned Small Business and Women Business Enterprise
Minority Business Enterprise
B Corp Certification
Veteran Owned Small Business (VOSB) and Service-Disabled Veteran-Owned Small Business (SDVOSB) Certification
LEED Certified: Leadership in Energy and Environmental Design (LEED)
Certifications
8(a) Small Business Certification
The federal government uses special programs to help small businesses win at least at 23 percent of all federal contracting dollars each year.
Source: https://www.sba.gov/federal-contracting/contracting-assistance-programs
Because the government sets aside 23 percent of their contracts for small businesses, there is an advantage to get certified. Find out more at https://www.sba.gov/federal-contracting/contracting-assistance-programs/8a-business-development-program#section-header-2
The small business eligibility survey
Qualifications depend on your North American Industry Classification System or NAIC. Take the quiz to see if you qualify at https://www.sba.gov/size-standards/.
The disadvantaged eligibility survey
I found out my business is in a HUB zone which qualifies me for additional consideration in government contracting. Find this quiz at https://certify.sba.gov/am-i-eligible.
Women Owned Small Business (WOSB) Certification
Self-Certify: complete initial certification then — you'll need to update your certification information through both SAM.gov and certify.SBA.gov once a year to maintain your status with the program. I believe your certification lasts 9-years before you need to fill out new paperwork. Self-certify at https://certify.sba.gov/
Source: https://www.sba.gov/federal-contracting/contracting-assistance-programs/women-owned-small-business-federal-contracting-program#section-header-4
The SBA has approved four organizations to provide third-party certification. Contact them to find out about their certification process. They are:
The National Women Business Owners Corporation offers the following certification programs. You can find out information on their website at https://www.nwboc.org.
Even if you self-certify, check out these applications. This will give you the information you need better prepare for the certification process. For example a brief history of applicant's facilities is required for submission. Fee of $400 per certification plus incidental fees appears to be the norm.
Source: https://www.sba.gov/federal-contracting/contracting-assistance-programs/women-owned-small-business-federal-contracting-program
Service-Disabled Veteran-Owned Small Businesses program
The Federal Government sets aside contracts specifically for Veteran-owned small businesses. To access these contracts, you must be verified through the Vets First Verification Program. You will go through four stages to be verified: Intake, Assessment, Federal Review, and Decision. Find out more at https://www.va.gov/osdbu/verification/.
Historically Underutilized Business Zone (HUBZone) Program
Again, you can self-certify through your SBA account online. Email correspondence will finalize your registration once you deliver specific documents. What those are I am unsure. I believe they would be documents that verify your offices are headquartered in a HUB zone.
Find more information online at https://www.sba.gov/federal-contracting/contracting-assistance-programs/hubzone-program.
Minority Business Enterprise Certification
For this certification, contact the National Minority Supplier Development Council at http://www.nmsdc.org/about-nmsdc/. Find what documents you need at http://www.nmsdc.org/mbes/mbe-certification/. For re-certification, MBEs must provide current tax forms and any changes in their contact information. This is probably true on all certifications.
Again I found some good general information on MBE Certification program. This time it is from Inc. Magazine at https://www.inc.com/guides/2010/05/minority-owned-business-certification.html,
How to Get Certified as a Minority-Owned Business SBA 8(a) Business Development Program. Some high points in this that I thought would be good to share include the cost of certification. These costs can run between $350-$1,200, depending on region and company size.
Eligibility includes being
Socially disadvantaged 51% direct business owners "refers to individuals who are 'subjected to racial or ethnic prejudice' and includes, but is not necessarily limited to, Black, Hispanic, Native American, Asian-Pacific, and Subcontinent Asian."
The company must have been in business for at least two years prior to applying.
To wave the 2-year waiting period you must meet 5 criteria found at https://www.gpo.gov/fdsys/pkg/CFR-2006-title13-vol1/xml/CFR-2006-title13-vol1-sec124-107.xml. These are:
The individual or individuals upon whom eligibility is based have substantial business management experience;
The applicant has demonstrated technical experience to carry out its business plan with a substantial likelihood for success if admitted to the 8(a) BD program;
The applicant has adequate capital to sustain its operations and carry out its business plan as a Participant;
The applicant has a record of successful performance on contracts from governmental or nongovernmental sources in its primary industry category; and
The applicant has, or can demonstrate its ability to timely obtain, the personnel, facilities, equipment, and any other requirements needed to perform contracts as a Participant.
SBA Training
You can find the Small Business Administration's online training for 8(a) programs at https://www.sba.gov/content/pre-8a-business-development-program-training-series.
These sessions include an "Overview of federal contract markets and a description of how the government buys goods and services." That sounds like a great place to begin.
That's the end result you desire – certification. Now to get there…let's talk
Preparation Outline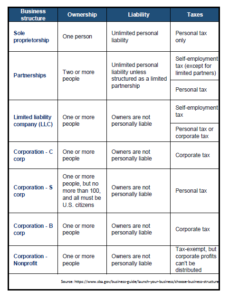 Business Name and structure
Depending on business structure and the state that you live in, you may need to register your name. You may just want to register your business name to protect it
Choose a Business Structure: https://www.sba.gov/business-guide/launch-your-business/choose-business-structure

Sole proprietorship
Partnerships
Limited liability company (LLC)
Corporation – C corp
Corporation – S corp
Corporation – B corp
Corporation – Nonprofit
Government Codes
Be familiar with government codes and what you may need (if any) for your registration to work for the Federal government. Read the brief descriptions on the various codes at https://gsafsddev.service-now.com/fsd-gov/answer.do?sysparm_kbid=85d0e67e6f585100211956532e3ee43a&sysparm_search=
More than likely you will want to obtain an Employer Identification Number EIN online FREE; some states may require it depending on your business structure

Finish in one session and get immediately
Monday to Friday, 7 a.m. to 10 p.m. Eastern Standard Time.
https://www.irs.gov/businesses/small-businesses-self-employed/apply-for-an-employer-identification-number-ein-online

Obtain a Data Universal Number System (DUNS) number FREE at http://fedgov.dnb.com/webform/displayHomePage.do

Number assigned to you
You will need all of the information listed below to obtain a DUNS number:

Name of organization
Organization address
Name of the chief executive officer (CEO) or organization owner
Legal structure of the organization (e.g., corporation, partnership, proprietorship)
Year the organization started
Primary type of business
Total number of employees (full and part-time)

Determine Industry code with North American Industry Classification System NAICS – FREE at https://www.census.gov/cgi-bin/sssd/naics/naicsrch?chart=2017

Find all the ones that apply to you
541 Professional, Scientific, and Technical Services (T=compatible w/Mexico and Canada)

54151 Computer Systems Design and Related Services
541613 Marketing Consulting Services
541820 Public Relations Agencies

Register with the System for Award Management (SAM) FREE at https://sam.gov/portal/SAM/##11
Create your Marketing Partner ID Number ( MPIN ) FREE. It will be required during your SAM registration.
Create your CAGE Commercial and Government Entity Code. This unique identifier is for contracting with the Department of Defense.

5-character alphanumeric value, no spaces, , uppercase
Build your own identifier or one will be assigned to you in SAM
Get certified
Summary
This quote from MBO Partners sums up the certification process from their article at https://www.mbopartners.com/blog/five-small-business-certifications-to-consider.
Certifications can be a great way to differentiate your business. Once you've obtained your new status, be sure to maintain certification by applying for renewal each year, and let your clients know by advertising on marketing and promotional materials. Be sure to take advantage of perks that come with certification as well such as attending member events, participating in mentoring programs, or actively applying for new contracts.
Start Here
To find out more information on the certification process or to apply, you can start here with the SBA at https://www.sba.gov/federal-contracting/contracting-assistance-programs.
Best of luck,
Jan