Since the beginning of stone-age, traders have understood the importance of managing customer expectations. For over a century Dale Carnegie courses have taught students that same principle of "putting customers first." I know because I am a Dale Carnegie Sales Course graduate.
We now call this awareness of customer service — customer relationship management or CRM for short.
With technology, our world has also become smaller while the number of people with whom we communicate has grown larger. The "Dunbar Number" of 150 people we relied upon in our past has exploded. Even in the smallest of businesses we require thousands of repeat customers to succeed.
CRM Software to the rescue
In our digitally networked society of today, we need help. We still want our customers to:
Feel important,
Find what they want, and
Come back for more with their friends.
Customer relationship management software takes a personal approach with your customers onto the digital platforms. It helps managers provide timely and customized information about products and services that interest your targeted audiences.
Customer purchases, social media followers, and eNewsletter subscribers can all be used to define your target market. You can also use them to place specific sales items or products in front of a smaller customer base.
You've experienced this. When you search for a product like bicycles, do advertisements for bicycles populate your feeds? That's the search engine of Google, Yahoo, and Microsoft using the equivalent of CRM software. You just use it with a much smaller scale when you target your customers through your channels.
Placing products in front of your customers makes their purchasing decisions much easier. These product-feeds serve the same purpose as the aisle end-caps and window displays in brick-and-mortar stores.
One of the best articles that I found about CRM Software comes from Business News Daily. Check out Best CRM Software 2018 by Mona Bushnell, B2B Tech Writer at https://www.businessnewsdaily.com/7839-best-crm-software.html. Read about their recommendations of the top suppliers and with a detailed review. They also include an extensive alphabetical listing of other CRM software suppliers. You will find help in their companion piece about choosing a CRM supplier at https://www.businessnewsdaily.com/7838-choosing-crm-software.html.
Customer Relationship Management is here to stay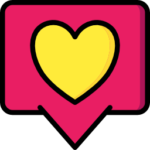 Even you have big data to mine in your social media, email lists, and sales reports. Take advantage of it. Using CRM software can help you manage customers' expectations and provide a personalized experience through automation.
Post Script: Giving Credit where it's due
I have not had the pleasure of using a customer relationship management software program yet. My knowledge is limited to research on the various CRM supplier websites. That being said…
I must give credit to HubSpot as a mainstay in my continuing education. HubSpot freely shares their knowledge and research through their blog, eBooks, and courses. I have encouraged staff to take courses in HubSpot Academy certification programs. My daughter earned her certificate in inbound marketing through them.
A recent example
Since we must adapt to technology, I want to better understand search engine optimization or SEO. A seismic shift has occurred because voice-activated search invaded our living rooms with Google's Home and Amazon's Alexa.
I went to HubSpot for help and found How Do You Optimize for Voice Search? Our Experts Weigh In at https://blog.hubspot.com/marketing/how-to-optimize-for-voice-search. Check it out if you're interested.
Business News Daily identified HubSpot as the "Best CRM Software for Very Small Businesses" in their HubSpot Review. This is the extent that I know about their software.
I am not paid by HubSpot. I am just a grateful user of their knowledge base and wished to share this resource with you.
Acronyms defined
AI - Artificial Intelligence
aka - also known as
CE - Continuing Education
CRM - Customer Relationship Management
SEO - Search Engine Optimization
Reference sites
Business News Daily
https://www.businessnewsdaily.com/
HubSpot
https://www.hubspot.com/

Dunbar Theory
I find the Dunbar theory intriguing and have for years. This theory states there is a limit to the number of people we can truly socialize with — around 150. Find out more online to include these articles:
The Limits of Friendship by Maria Konnikova in The New Yorker magazine
https://www.newyorker.com/science/maria-konnikova/social-media-affect-math-dunbar-number-friendships

Dunbar's Number in Wikipedia
https://en.wikipedia.org/wiki/Dunbar%27s_number