Equal Strokes for Equal Folks
The other day a DJ on the morning show referred to a female as a "girl" who worked at a local gym. I noticed this as a common occurrence when he referenced women. I have yet to hear him refer to a member of the male species as a "boy" in an adult work situation. And…
He is not alone.
With the stroke of a pen and a flick of the tongue, influencers — such as DJs, podcasters, speakers, managers, and even coworkers — insist that "girls will be girls and boys will be men." Really?
Really. To help him and all of us, I decided to build a table with the male and female counterparts. In my books, everyone one is equal. After publishing this piece, I realized I left off the "gender neutral" words. I updated this table with a new column to include gender neutral equivalent words.
To help remove bias speak, I offer the following tables.
Male
Female
Neutral | Gender Inclusive
Boy
Girl
Child
Man
Woman
Person | Individual | Adult
Gentleman
Lady
Honorable- People |
Person | Individual
Guy
Gal
Person | Individual
Dear Sir
Dear Madam | Ma'am
To Whom It May Concern  |
Dear Member | Dear Editor
Mr.
Ms.
Mx.
Husband
Wife
Spouse
Father
Mother
Parent
Brother
Sister
Sibling
Actor
Actress
Actor
Chairman
Chairwoman
Chair | Chairperson | Coordinator | Head | Lead
Male Doctor
Female Doctor
Doctor
Doorman
Doorwoman
Door Attendant
Congress man
Congress woman
Representative | Senator
Congressional Representative | Legislator
Mailman
Mailwoman
Mail Carrier | Letter Carrier | Postal Worker
Policeman
Policewoman
Police Officer
Steward
Stewardess
Flight Attendant
Waiter
Waitress
Server
He
She
They
Him
Her
Them
His
Hers
Theirs
Mankind | Manhood
Womankind |
Womanhood
People | Humans | Humanity
Our language, and the words we choose to communicate, must reflect respect — even more so in the workplace. Words hold power; let's use them wisely. To that end, please check out some rules I have found to further help you communicate better.
Inclusion and Acceptance
While taking harassment training at Quinnipiac University in April of 2019, I realized I had a few more descriptors to add to the list above. These are gender inclusive.
In the table below, I included words that demonstrate kindness towards people who may be different from us — or towards ourselves if it describes us.
My good friend transformed within a 60-day period — from walking normally to now using a walker and a wheelchair. It's been a shock on us all. After my training, I changed my language use from "confined to a wheelchair" to "using a wheelchair." I feel better knowing how to phrase her story with kindness when people ask me.
Offensive
Preferred
Disabled
Person with a disability
Dyslexic
Person with dyslexia
Confined to a wheelchair
Person who uses a wheelchair
Homosexual
Lesbian, Gay, Bisexual, Transgender
LGBT (Q at the end represents "queer" or "questioning)
Sexual Preference
Orientation
This table can be expanded considerably when you check out the Society of Professional Journalists' Diversity Style Guide. It also includes detailed lists for a kinder and gentler approach to communicating.
Thanks for letting us be a part of your life.
Jan
P.S. Like Aretha Franklin, "All I'm askin' here is a little respect…" (Lyrics at https://www.lyrics.com/lyric/2877312/Aretha+Franklin/Respectand song history at https://www.cbsnews.com/news/untold-history-behind-aretha-franklin-respect/)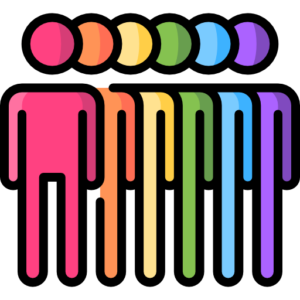 Great reference sites for writing and speaking
Society of Professional Journalists | Diversity Style Guide http://www.diversitystyleguide.com/
North Carolina University | The Writing Center
https://writingcenter.unc.edu/tips-and-tools/
https://writingcenter.unc.edu/tips-and-tools/gender-inclusive-language/
Purdue | Online Writing Lab | OWL
https://owl.english.purdue.edu/owl/
https://owl.purdue.edu/owl/general_writing/grammar/pronouns/gendered_pronouns_and_singular_they.html
Inclusion and Acceptance; check out GLAAD's Media Guide http://www.glaad.org/sites/default/files/GLAAD-Media-Reference-Guide-Tenth-Edition.pdf